Kasey Dischman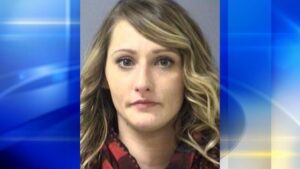 A Butler County woman is facing charges after she overdosed while seven months pregnant, police said.
Kasey Dischman, 30, overdosed in her East Butler home on Friday, days after getting out of jail for retail theft, authorities said. In order to try to save her baby, doctors had to deliver the girl by performing an emergency cesarean section.
Pennsylvania State Police said they are charging Dischman, who is recovering in a hospital, with aggravated assault on an unborn child. Article continues on the next pages.
Critical condition
Dischman's baby is in critical condition and on life support. If the baby does not survive, police told Channel 11's Amy Marcinkiewicz that they plan to charge Dischman with homicide.
"We have an infant that's probably not going to survive and it's due to her opiate addiction," said Lt. Eric Hermick.
Andrew Lucas
Police said that Dischman's boyfriend, Andrew Lucas, told them that his girlfriend did not do drugs.
Lucas continued to lie and said the incident wasn't an overdose, police said. Lucas said that Dischman was having seizures, so no one administered Narcan.
"They did not administer Narcan believing this was an underlying medical condition," Hermick said.
Police said they plan to charge Lucas with interfering with the investigation.