An Unspeakable Nightmare
New parents Melissa McMahon and Simon Boisclais were ecstatic to welcome their baby Victoria into the world when something went terribly wrong.
The Kidnapper
A woman in a nurse outfit entered their hospital room and told the parents she would be conducting a routine test on the baby. Immediately after that, the woman kidnapped the infant girl. 13 minutes later, the search was on.
Social Media Search Party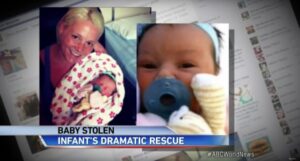 Melissa posted photos of her baby and the suspect on Facebook. The images were shown all over the news. That's when Melizanne Begeron and a couple friends decided to do their part and drive around the city in search of the baby.
Against All Odds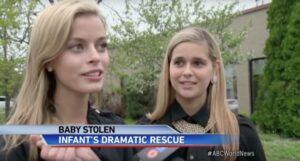 After taking a hard look at the photo of the kidnapper, one of the friends noticed something: the culprit was her neighbor!
Back In Loving Arms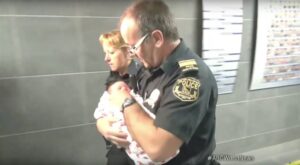 The young group of friends called the police and gave them the kidnapper's address. Police responded to the woman's house and baby Victoria was safely delivered to her mom and dad.