Isaiah
Meet Isaiah. Isaiah is a baby boy who was perfectly healthy until he started developing a red rash on his skin after turning 3 months old. His mom Stephanie Smith started getting worried since the rash started to grow larger every day!
Diagnosed with Eczema
Isaiah's pediatrician diagnosed him with Eczema and prescribed a cream. His mom would apply it every day following his doctor's indications. However, the rash disappeared some times, but kept coming back.
5 months and nothing had changed
And the rash not only kept coming back but it was also spreading and turning into bigger lesions. Isaiah was obviously not pleased and would cry without stop.
She found a solution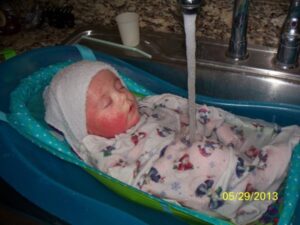 Stephanie noticed that Isaiah would calm down if she put him in water. She put some cream on his skin, covered him with a blanket and let him sleep peacefully.
Found something on the internet
And after doing some research on the internet, she found out that Isaiah's condition was quite common, and that other mothers had found a natural cure for that type of rash. After trying a mixture of lemon grass and zinc, Isaiah's skin started healing!
Look at him now!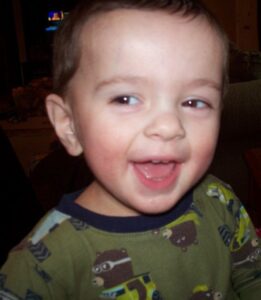 And this is what Isaiah looks like now! Stephanie still can't believe how much his life has changed after his skin healed. This is what she said: "We lost the first year of his life. I couldn't kiss him or hold him. Now we can hold him all the time. He's a great hugger!"