She Feared Her Husband Would Not Live Long Enough To Meet Their New Child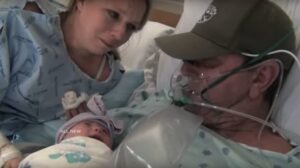 Four years ago, Diane Augler was pregnant and her husband Mark was dying of pulmonary fibrosis. This story continues in the next pages.
Mark's Worsening Condition
Eventually it became clear that Mark would not live long enough to see the birth of their daughter, so Diane decided to induce labor. Their new daughter, Savanah, was born on January 18, 2012.
Diane Put Savanah In Mark's Arms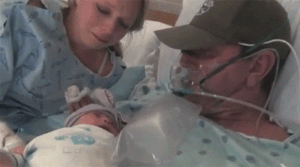 "He got to be the first one to hold her. He held her for 45 minutes after she was born," Diane said.
Mark Held His New Daughter A Few Days Later, Too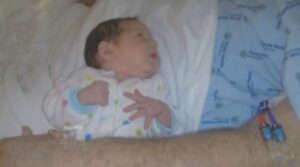 "On January 23, when he had been in a coma for about 48 hours, and I could see on the monitor that his stats were dropping, and that he was going to be passing away very soon, So I put her in his arms and I held his hand until he stopped breathing."
The Family Honors Dad's Memory Four Years Later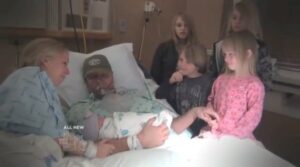 Diane said, "The kids go on as if dad is really still here. My kids still tell jokes how they would when he was around. He would have been a wonderful daddy to Savanah."