Marwa's Parents Refused To Give Up On Her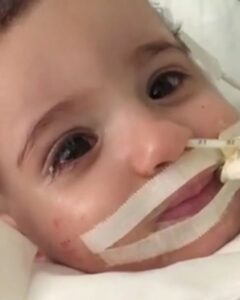 In September 2016, Marwa caught a virus that damaged her neurological functions, and had to be kept on life support in an induced coma. Some time later, doctors told her parents that the only thing keeping Marwa alive was "aggressive therapy," and started the push to unplug. Article continues on the next pages.
"Not Without My Marwa"
Against the doctors wishes, Marwa's parents started a petition on Facebook called "Not Without My Marwa" to keep their daughter's life support machine running for two more months. The petition received 70,000 signatures, and Marwa's parents used it to gain leverage in a court battle. Doctors continued to fight to unplug Marwa's support.
The Miracle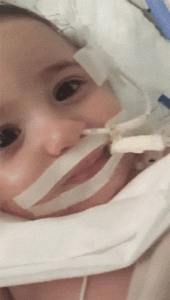 Just ten days after the court ruled for an extension of care, Marwa awoke. Her father said, "Her treatment continues, but we see daily progress, and it gives us great hope.When I talk to her, she hears my voice, she reacts, sometimes she smiles." He took this video of Marwa smiling at the sound of his voice and posted it to Facebook.