A Young Man's Girlfriend
Imgur user, Evanaka1234 recently posted the picture above with an incredible story. The picture is one of his girlfriend when she was little. He chuckled and joked that she looked like a little "imp". But then he got a closer look and he noticed something…
An Unbelievable Coincidence
When he got a closer look at the old photo, he thought the little blonde boy sitting next to his girlfriend looked familiar too. . . It was then when he then realized, the blonde boy was him!
Cute Kids & A Cute Couple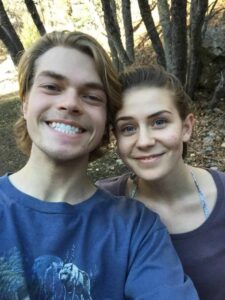 The young man called his mom to help him understand the story behind his discovery. She told him that when he was 3-years-old he went to a preschool where his girlfriend had also gone when she was the same age. . . it's just that the two didn't remember each other. They were cuties then, BUT truly make a cute couple now.