Angela Salinas
Angela Salinas didn't have the best of luck when it came to her children. In 2016 Indiana Department of Child Services took away her four children after she had an argument with her boyfriend. Turns out that was a very bad decision. Article continues on the next pages.
Jamila Hodge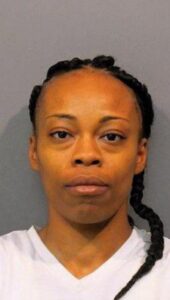 The children were given to a foster parent called Jamila Hodge. She is 32 years old, and Salinas, the childrens' mother, was forced to only visit her own children at their foster home. That's when she noticed her children were starting to get mysterious bruises and abrasions.
Then Things Got Crazy
As she began to visit her children more and more, she noticed more and more unsettling things. She started to complain, but the authorities assured her that her children were safe. Then she noticed her young daughter Emma had a fever, and asked if she had been to see a doctor…
She Died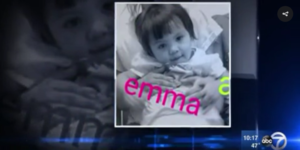 Then police responded to a call and found Emma dead. According to the foster mom, she returned to the house to find Emma staring at the wall in exactly the same position as she had hours ago. That's when she knew something was wrong.
But the cops found out that the child had a broken vertebrae in her neck, and bleeding in the brain, which are evidence of multiple blunt traumas to the head injuries. They immediately arrested the foster mother for murder, aggravated battery, neglect of a dependent resulting in death, and other felonies.
The real mother was quoted as saying: "I saw her the night before. […] It was horrible. That was the last time I hugged her."