Will Russell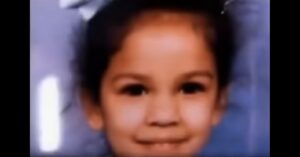 Will Russell was barely more than a kid himself when he found himself the father of a baby girl. Knowing his life was a mess and he was in no position to care for a baby, he put the little girl up for adoption shortly after she was born so she could have a shot at a better life.
Will struggled with an alcohol addiction and other demons, but thankfully found hope and help at the Phoenix Rescue Mission, an organization that provides "Christ-centered, life-transforming solutions to persons facing hunger and homelessness." He began to volunteer there and eventually transitioned to a full-time position with the ministry.
He never forgot about the little baby
Through the years, Will never forgot about the little baby he had given up for adoption. Little did he know that that little girl, now 24 years old, was also thinking about him.
Amy Roberson had always wondered about her biological family and decided to try and track them down. Through social media she was able to track down one of her siblings, and then she found Will's number.
Nervous
She was nervous about calling him, not knowing how he would react, but eventually she mustered up the courage she needed to dial his number.
"It took a lot for me to make that phone call," she said. "I was really nervous, but it was definitely something I felt like I needed to do."
She needn't have worried, though. When Will answered he was amazed and overjoyed that Amy had found him.
"I had been praying that she would come into my life, and receiving that phone call was as if God said, 'I heard you,'" he said.
He couldn't wait to meet her
He told her everything was going to be okay and said he couldn't wait to meet her, so the two met up for breakfast. It was then that they realized something that left them both stunned…
They were working by each other
Will began to tell Amy about his life and his work at the Rescue Mission. After recovering from her initial surprise, Amy told Will that she volunteered at the same mission. The two of them had been working right by each other for months but had no idea who each other were!
Now Will and Amy are making up for lost time, thankful for the incredible gift they have to start from scratch and build a relationship together.