Daughters New Car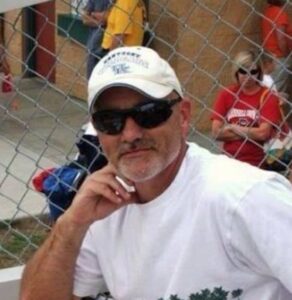 Kevin Duke picked out what he thought was the perfect car for his daughter who was turning 16 in a few weeks. He made sure the car was in great shape, checking every compartment and driving it around for a while. The excited teen couldn't wait to get on the road with her new car, but dad made sure it was safe enough for his little girl.
Article continues on the next pages
New Car Owner
When he looked in the glovebox, he noticed a mysterious envelope laying there. "Well, yesterday I'm in it tinkering around and I open this storage compartment on top of the dash (which I've opened a half dozen times already). This time I notice a rubber mat in the bottom of it and for whatever reason, I pull it out," Kevin explained.
A Tough Life
The letter explained the previous owner of the car was the writer's mom, and she kept the car for years to hold onto the memory of her. The writer unfortunately also lost her aunt and six-year-old daughter in a house fire. The high cost of the funerals is what prompted her to sell her mothers car.
Sylvia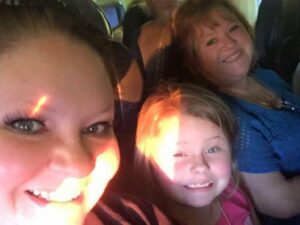 "By the way, her name is Sylvia. The very first day mom got this car, we all rode around and Dr. Hook's Sylvia's Mother came on the radio. The name kind of just stuck when my daughter said that's what we should name the car. So please don't change her name. If you ever want to sell Sylvia, please try to find me. I just paid for 3 funerals, I can't afford to buy it right now, but hopefully, I'll be in a better financial situation if you decide later that she's just not right for you anymore," the letter stated.
"Love, joy, and adventure was had in this car. So now that it's yours, please remember it isn't just a car. It's a memory. This car, with all its quirks, is the last piece of my family. Be nice to it. Play it a country song, 'Big Green Tractor' was my daughter's favourite sound ever or some Lynyrd Skynyrd's 'Freebird'. That song meant so much that I played it at their funerals. You're riding with angels. My angels. Talk to them if you like, I'm sure they'd like to see and hear about any new adventure you take in this car."
A Good Deed
After reading the touching story, Kevin and his daughter decided it would only be right to give the car back to the author of the letter. The writer eventually came forward and revealed herself after the post went viral on Facebook, and she was able to keep her mothers car. Kevin and his daughter didn't charge Sabrina a thing for the car, and decided to raise money so they could buy another one to drive!
"I can't say it enough, how amazing Kevin truly is," Sabrinawrote. "He did not have to let me know that he found my letter. He didn't have to share our story here. He was touched very deeply, as most of u have been, and felt like he needed to share my letter for the message that it was meant to convey. Please don't be upset with him for having Sylvia. I know in my bones that if he was able to give me the car that he would in an instant. It's not easy to buy a car. He just got lucky and got this one."