Dijanelle Etta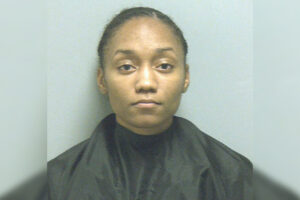 A Georgia mother faces charges after her baby was found dead in a hot car while she was getting her hair done Saturday, police say.
According to WSB-TV, 25-year-old Dijanelle Etta Fowler left her 1-year-old daughter in a running car while she got her hair done. Article continues on the next pages.
She didn't call the cops
About six hours later, she came out of the salon and discovered the car had turned off and the baby had suffocated, authorities said.
Instead of calling 911, police say Fowler called someone to jump the car. Warrants revealed that the man who helped most likely never saw the child's body because there were "lots of clothes" to cover her.
Medical emergency
Police say she then drove around for hours with her dead baby in the car before calling 911 from the hospital parking deck to report a "medical emergency." Her daughter was found dead in the back seat.
According to the warrants, Fowler sent a text to the child's godfather and said she was going to urgent care for a headache. The documents said she used Google to research "seizure symptoms" before parking at the hospital.
Fowler is charged with second-degree murder, concealing death and second-degree cruelty to children.