Pitbull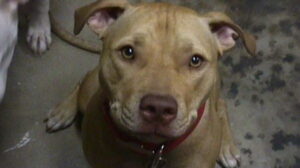 Pitbulls aren't like the rest of the dogs. They can be very loving, but they can be murderers too. There's even a National Pit Bull Victim Awareness Organization, so that gives us an idea. We're not dealing with an ordinary dog. And in the case we are mentioning here, the most horrible thing happened.
Let Cool Air In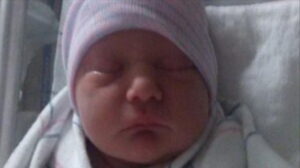 3-day-old Susie Kirby was killed. Her uncle's two dogs attacked her at her home, in Fresno, California.
The baby's mother opened the door "to let some cool air come in the house", left the baby on the couch and went to the restroom. She thought the dogs were chained up outside, said Fresno Police Department's Sgt. Daniel Macias." Then she heard the baby screaming. It turned out that "the dogs were loose and one of them was able to get inside and ended up biting the infant," Macias said. The other person in the house was the uncle's baby, who called the paramedics, but it was too late.
Sharpull Terrier
The dog that attacked the infant is believed to be a sharp pull terrier, a mix between a shar-pei and a pit bull, like the one on the picture.
The dogs were given over to the Central California Society for Prevention of Cruelty to Animals to be euthanized.
"We believe from all indications that it was an unfortunate accident, but we are looking into any type of child endangerment [or] criminal activity," Macias said.